Gluten-Free Biscuits and Scones by Lisa Diamond, Registered Dietitian, co-author The New Gluten-Free Resource Guide™

• Fun interactive classes with how-to basics, demonstrations and hands on practice
• Recipes, ingredients and equipment provided
• BONUS: The New Gluten-Free Demystifying Gluten-Free Baking A Resource Guide just $15 with the class*
• Class Details and Registration
Gluten-free baking has long proven challenging for home bakers and professionals alike. Moreover, first generation gluten-free bakers relied on starches and binders used in first generation gluten-free baked goods resulted in baking that was high in sugar, refined flour and fats with little fibre or nutrition.
Whether you are coping with allergies or food restrictions; a desire for creating gluten-free or simply seeking allergen-friendly facsimiles of holiday or traditional foods – all are terrific reasons for you to master home baking.
Registered Dietitian and groundbreaking cookbook author, Lisa Diamond draws on personal experience and professional experience to explain how using healthier ingredients can improve  texture, mouth-feel, taste, appearance and shelf life. Choose from the list of classes below – or take them all – and you will have a recipe for successful baking – every time!
| | | | |
| --- | --- | --- | --- |
| GF Biscuits and Scones | Saturday January 30, 2016 | 11:00 am to 2:30 pm | $ 85.00 |
| GF Muffins and Loaves | Saturday February 20, 2016 | 11:00 am to 2:30 pm | $ 85.00 |
| GF Cakes and Cupcakes | Saturday April 9th, 2016 | 11:00 am to 2:30 pm | $ 85.00 |
| GF Yeast Breads and Pizza Dough | Saturday May 14, 2016 | 11:00 am to 2:30 pm | $ 85.00 |
| GF Wraps and Flat Breads | Saturday June 4, 2016 | 11:00 am to 2:30 pm | $ 85.00 |
| GF Pasta and Perogies | Saturday, October 1, 2016 | 11:00 am to 2:30 pm | $ 85.00 |
Lisa Diamond, Registered Dietitian, Nutrition Consultant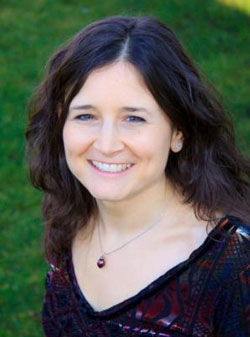 Lisa became a dietitian because of her interest in food, cooking, science, healthy eating and people. Personal, family and work experience has focused Lisa's interests as a dietitian. Lisa has worked in private practice as well as for health organizations since 1994.  Throughout her career she has helped people with allergies/sensitivities and food restrictions, celiac disease, gastro-intestinal disturbances, dysphagia, diabetes, weight management, intuitive eating, and pre/post-natal nutrition including breastfeeding and fertility.   Lisa has spent many years teaching about healthy eating for people from birth to seniors in individual counselling, group education classes, cooking classes, grocery shopping tours, and guest speaking.  The love of food and cooking has lead to the development of many delicious and nutritious recipes that have been distributed locally and internationally to families, friends, and clients. Lisa's recipes have appeared in several cook books and she is the author of The New Gluten Free: Demystifying Gluten Free Baking. Lisa also assists families and organizations with  menu development to address individual needs and institutional requirements.
Lisa uses her professional knowledge and personal experiences to assist people in defining and achieving their health goals.  Lisa's experiences of  engaging with  people of all stages of  the life cycle  have expanded her appreciation, knowledge, and understanding that food is an integral part of life and living.
Lisa is the owner of Eat It Up! Nutrition Counselling and is dedicated to helping you to become your healthiest self!
Eat It Up! Nutrition Counseling and Consulting
Personalized and Family Meal Plans
Healthy Eating
Family Nutrition
Women's Health
Weight Management
Intuitive Eating
Digestive Health
Management of Food Intolerances and Allergies
Gluten-Free Living
Pre and Post Surgery Nutrition
Other Health Conditions
Eat It Up! Offers assistance through:
Individualized Client Driven Services
Tailored Sessions
Individual and Family Assessments
Diet, Menu, Recipe Analysis
Individual and Group Grocery Store Tours
Cooking and Baking Classes for Specialized Diets
Presentations
Workshops
More
Meet with Eat it Up! 
In Person at a Location Convenient to You
Telephone Consultation
Skype or Facetime
Evening and Weekend Appointments
The New Gluten-Free Resource Guide
 July 2013 – Just one year after  The New Gluten-Free Resource Guide launched in Victoria, British Columbia, authors Lisa Diamond, RD and Areli Hermanson, RD will be appearing at the National Conference of the Canadian Celiac Association in Winnipeg! Home-Grown Canadian Heroes!
Partners in  Eat It Up Nutrition Counseling, Lisa and Areli have created the definitive resource for gluten-free baking, identifying the key variables that go into creating 'good' gluten-free baking, then putting them back together with the right tools and techniques for exquisite taste and perfect texture. Their 'Recipe Equation' gets gluten free right for the FIRST TIME, EVERY TIME! Order online.
ANNE WRAGGETT, PRESIDENT of the CANADIAN CELIAC ASSOCIATION says,
"Their approach to gluten-free baking is thoroughly scientific. I will admit going in that I was skeptical about how much I would learn. I could not have been more wrong! Much was new to me. Did you know that:
• Water-based liquids are most suitable for use along with certain flours while fat or egg-based moisture works better with other flours?
• Different starches have wholly different characteristics?
• The amount of xanthan gum to use in a recipe is not determined by the amount of flour called for (as we've long been told), but instead by the amount of liquid?
• Would you know how to make a foam and what to use it for?
In the nearly 13 years I've been involved with the chapter, I think this was the one of the very best presentations I've attended. In my opinion, what Shelley Case did (and does) for our understanding of the GF diet, Lisa and Areli will do for our understanding of GF recipes. Bravo!"



https://theceliacscene.com/wp-content/uploads/2016/01/Eat-It-Up-Nutrition.jpg
250
300
Ellen Bayens
/wp-content/uploads/2014/12/TheCeliacSceneLogo-575X156.jpg
Ellen Bayens
2016-01-19 16:12:54
2016-01-27 10:29:49
'Eat It Up' Gluten-Free Baking Classes Begin January 30th in Victoria!